FREE SHIPPING IN SA FOR ORDERS OVER R1500 | SHIPS IN 10-14 WORKING DAYS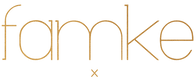 2ct oval moissanite solitaire ring
This beautiful solitaire ring is set with a 2ct DEF oval moissanite in 9ct yellow gold. She's classic yet contemporary with a neat minimalist feel. 
Ring size available for immediate shipping: L- 
If you require this in a different size a lead time of 3-6 weeks will apply. Also available to order in rose gold.
This piece will be delivered with a valuation certificate. 
LEAD TIME
Please note that these rings are made to order, therefore there is a 14-20 working day lead time. *in the unlikely event that the stone is unavailable and needs to be cut, lead time is subject to change without prior notice.
CARE
If you need to clean your gold jewellery, simply clean it with a soft cloth and a metal cleaning agent such as Silvo / Brasso, a generic jewellery cleaner, or simply hot water, a sponge and soap. For settings you can use a soft bristled toothbrush to get into the small areas. If you are in Cape Town, please feel free to drop it off at our shop for cleaning.