FREE SHIPPING IN SA FOR ORDERS OVER R1500 | SHIPS IN 10-14 WORKING DAYS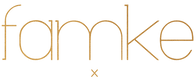 Find answers to our most frequently asked questions below. If you can't find what you're looking for please contact us and we'll get in touch with 24 hours.
online orders
All our items are made to order and has a lead time of 14 business days excluding shipping.
To edit and /or make any changes to your online purchase we need to be notified within 24 hours of the order being placed. 
We offer gift voucher for use either online or in-store. Gift vouchers are available on our online store.
Gift vouchers are not transferable or refundable.
We offer 10% OFF on your first purchase online when you subscribe to our newsletter.
Please note the 10% Discount is available on all Sterling Silver products and our lifestyle range that includes plated jewellery.
The Discount is not applicable to 9ct solid Gold items due to fluctuations in the Gold price.
returns & exchanges
We exchange pieces under the condition that the items are unworn and undamaged and are brought back within two weeks of the purchase date along with proof of purchase. Exchanges excludes personalised items, custom items and earrings.

Exchange courier fees will be for your own account. If you are local, you are welcome to exchange your item (s) in store.
The exchange value will only include jewellery pieces - Courier fees paid as well as packaging will not be added to the exchange amount.
Unfortunately we do not take returns on any products. We can however exchange pieces under the condition that the items are unworn and undamaged and are brought back within two weeks of the purchase date along with proof of purchase.
If you are unhappy for some reason with the quality of the product upon receipt please contact us immediately. In the event that an online credit is issued or a refund is offered it will be to the value of the purchase price of the item.
Please note the purchase price excludes shipping costs.
Please note that we do not accept exchanges or returns on any customised, engraved or stamped items.
terms & conditions
Our chains and bracelets are delicate by nature and can snap due to wear and tear or by accident. In some cases we can repair your chain, but in other cases where the snap is in a location that cannot be repaired a chain replacement will be needed at a cost of R250.

We cannot take responsibility for jewellery that has been damaged due to neglect (eg. misshapen earrings or rings, broken chains). 

We will however gladly repair/replace items that have broken due to a manufacturing fault (eg. broken solder seams, weak chains) within a period of 3 months post purchase.  
For all other repairs we are glad to assist at a nominal charge.
Damages in transit
With regards to items getting damaged while being shipped, we take extreme care when packaging our online orders so this should not happen, if it is damaged when you receive it please let us know immediately.

If you are not based in Cape Town and need an item repaired you will be held liable for all courier costs.
We offer engraving as an additional service at an additional cost, this cost varies depending on what you would like engraved. Please mail us if you would like your piece to be engraved.
Please take care when entering your engraving information. We use the exact data provided by you on your order when engraving, and cannot take responsibillity for incorrect data. 
If you have purchased one of our once off bespoke rings and it is the incorrect size we can resize it for you at a flat rate of R350.Please pop in to store to get your ring sized free of charge or refer to our ring size guide.
jewellery care
Our Lifestyle range is manufactured by hand using genuine 925 Sterling Silver. 
All plated jewellery items are 925 Sterling Silver as well.
Since pure silver is a soft metal, it is combined with other metals to produce a stronger, more durable product to make it wearable. 
It is perfectly natural for 925 Sterling Silver to oxidise over time. Genuine Silver will do this over time. ( think back to your Gran's luxury Silver cutlery it had to be polished and maintained weekly)

There are various reasons Silver will tarnish quicker , some being within your control and others that are out of your control.

Some factors that are within your control are keeping jewellery away from perfume, sulphur, skin creams, hairspray, chlorine and not bathing or swimming with your silver items.

Factors that are beyond your control includes humidity, salty air ,and acidic skin ph.

Because plating is merely a thin coating over the sterling silver, it will fade over time and will need maintenance to retain its lustre. We offer re-plating at a small charge of R50 at our store in Gardens, Cape Town.
Plating reacts differently depending on the wearer, and are impacted by two factors environmental and lifestyle factors. People with higher acidity levels in their skin will notice fading earlier than those with lower levels. Fading also occurs to lifestyle factors, but this can be counteracted by:
Removing Jewellery whilst swimming or exercising. The moisture from sweat and water will cause the plating to fade faster.
Do not spray perfume on your neck whilst wearing your piece as the chemicals can interfere with plating. To avoid necklaces and chains developing a dull appearance, try keeping them away from body lotions and perfumes. To increase the longevity of your gold-plated piece, it should be removed when exercising, swimming, and showering. 
Storing your jewellery in an airtight container or ziplock away from direct sunlight.
Rose Gold Plating Notice
After careful consideration we have discontinued Rose Gold plating as a colour option on our 925 Silver pieces. This is due to a combination of the longevity of the plating being inadequate in this colour option as well as the decline in the demand of Rose Gold Plated items.We however manufacture Solid 9ct Rose Gold in our Gold section.
It is always best to send your exact size, but as a general rule the sizes are as follows:
x-small: H to I and a half
small: J to L and a half
medium: M to O and a half
large: P to Q and a half
In the case of your jewellery tarnishing or becoming dirty, simply clean it with a soft cloth and a metal cleaning agent such as Silvo / Brasso, a generic jewellery cleaner, or simply hot water, a sponge and soap. If you are in Cape Town, please feel free to drop it off at our shop for cleaning.
Sterling Silver and Plated Jewellery should be stored away from natural sunlight and moisture in an airtight container or a plastic zip lock bag made of Mylar or polyethylene.
Do not store your jewellery in the bathroom.
Jewellery Boxes
Please note that our luxury gift boxes are not made for long-term storage as they are not airtight and tarnishing of Silver will occur over time. 
So if you are purchasing a sterling silver gift weeks before the event- store the item in an airtight plastic bag prior to gifting the Sterling Silver item to avoid disappointment on the day.
delivery methods
We offer shipping for your convenience through a third party at a flat rate of R99. If your purchase is above R1500, shipping is on us.Delivery times vary depending on your location. Regional or remote areas take longer as these areas are only serviced twice weekly.
You can select to collect your order from our flagship store in Cape Town at no charge. We will send an email to confirm when your order is ready to collect. Please be sure to bring you order number with to verify collection.
Once your order is completed you will receive an email with your tracking information to follow your parcels journey and the contact information of the courier company for ease of reference.
Please note that we contract a third party courier on your behalf, we are a small business and as such, we don't own our own logistics. Once the parcel has left our premises we won't be held liable for any loss or damages due to the third party company.
Our courier partners offer liability cover upon request. Please contact us to get a quote on your behalf. Liability coverage will be for the consignees account.
International orders usually take 3 to 5 working days to reach you once they have left our workshop. The price of this service varies depending on destination. The price quoted for shipping excludes any duties or taxes imposed through the country of entry.

The responsibility for any custom duties, foreign taxes or other fees which may be imposed through the country of entry, will rest with the customer/ recipient.To comply with South African export regulations, we are required to declare the exact value of all product(s) ordered and to mark them as dutiable "merchandise:. We are also prohibited by law from marking the order as a "gift", even if order is placed with the intention of sending to a gift recipient.
For further information, it may be necessary to call your local customs offices to gain further details.
Please ensure that you enter the correct delivery information and contact numbers when checking out. Incorrect addresses or contact numbers causes delays in delivery or can be returned to sender.
Please ensure that you or someone appointed by you is available to receive your parcel at your address. The courier will attempt to deliver three times, after the third failed delivery attempt the parcel will be returned to us. A new courier charge will apply.

Once the courier has handed over the parcel to you or the appointed person Famke will not be held liable for damage or loss.