ONLINE ORDERS ARE CLOSED - ALL ORDERS PLACED AFTER 1 DECEMBER WILL BE PROCESSED IN THE NEW YEAR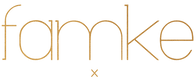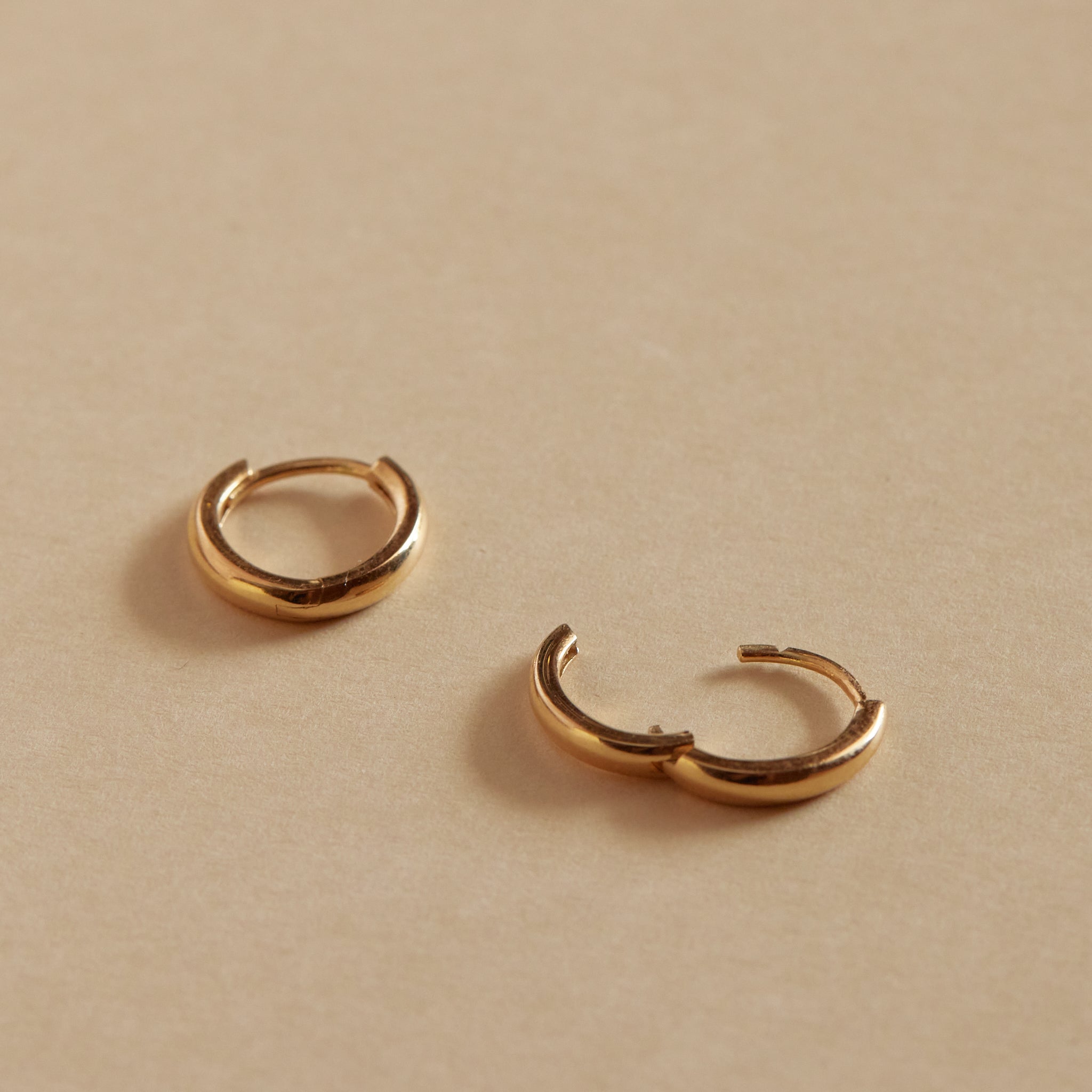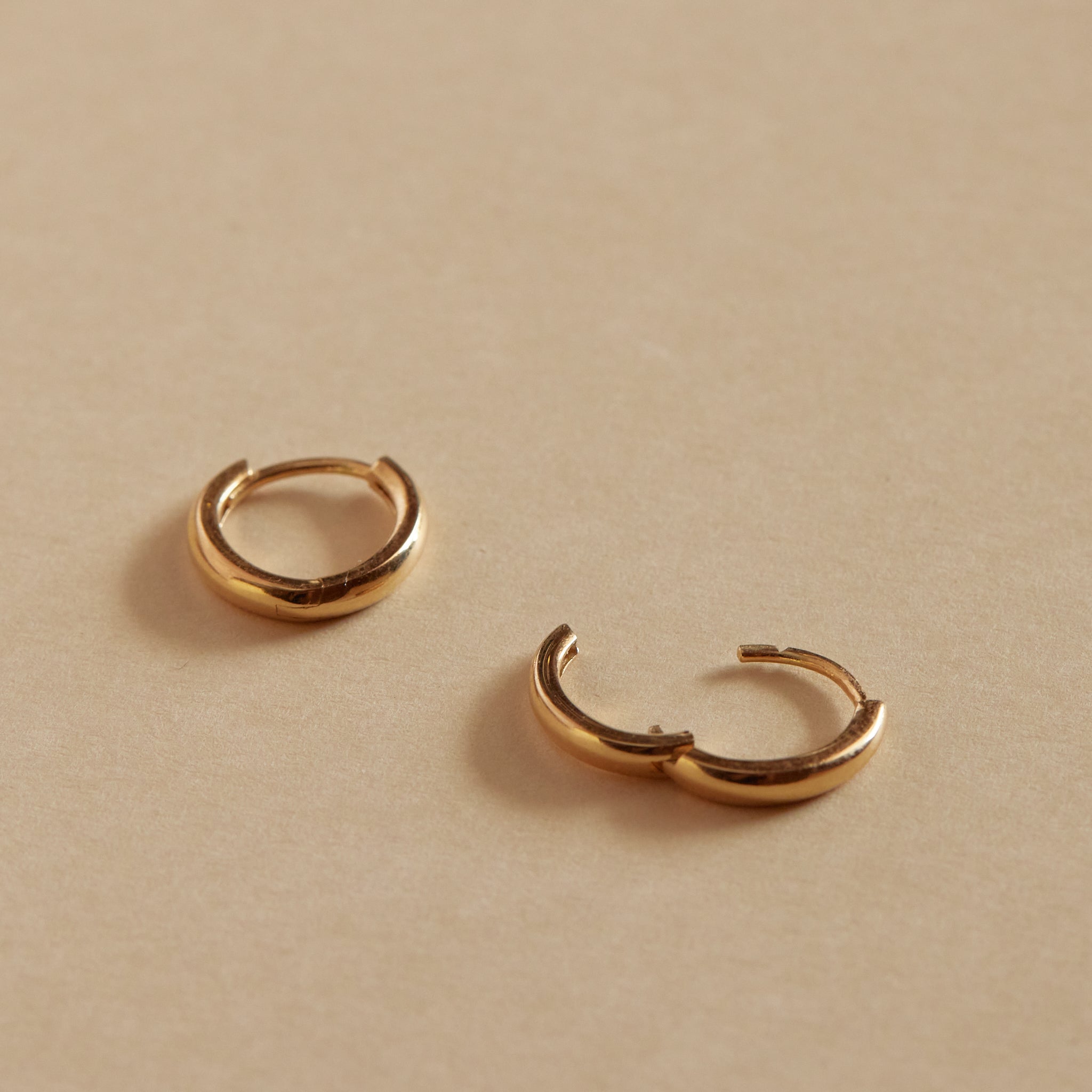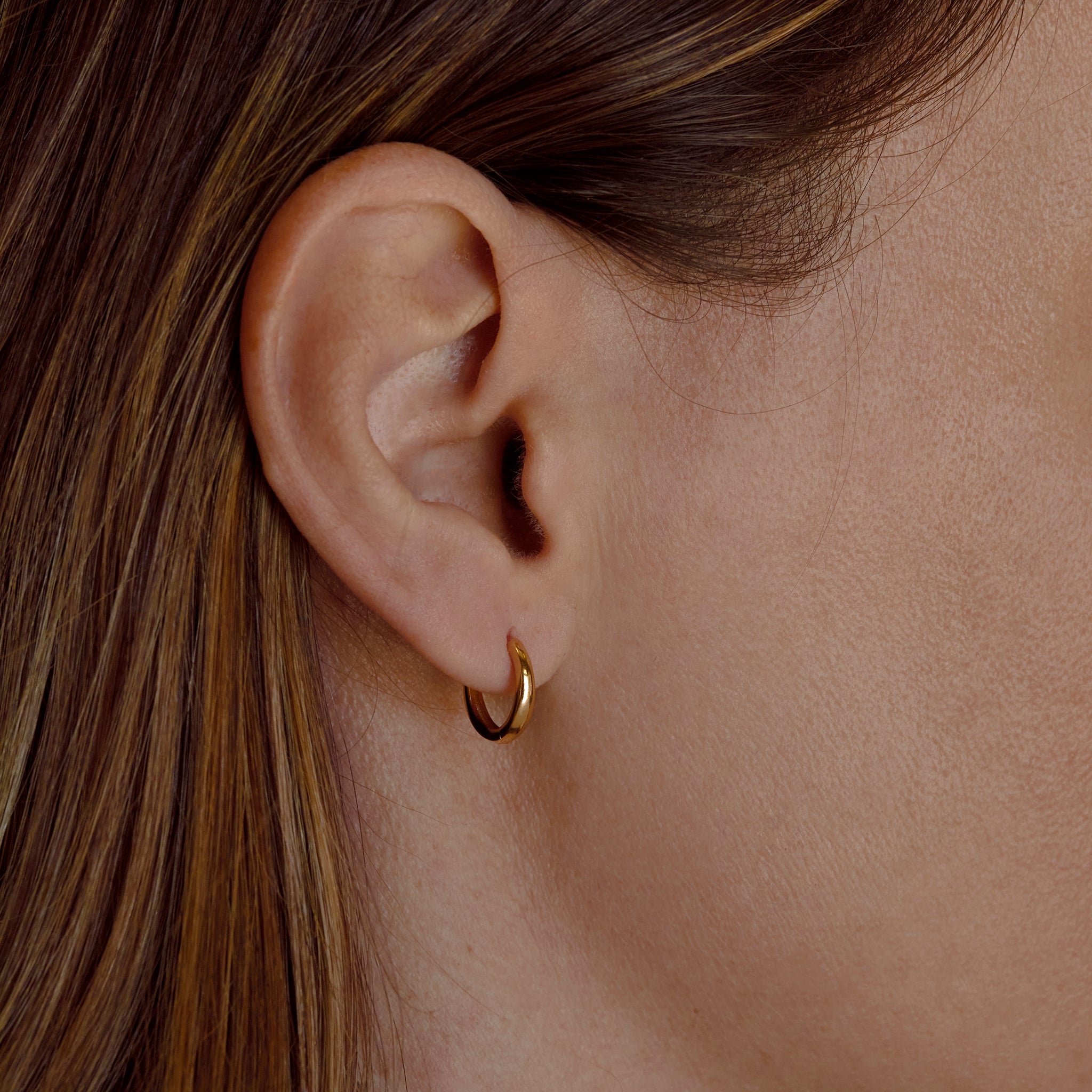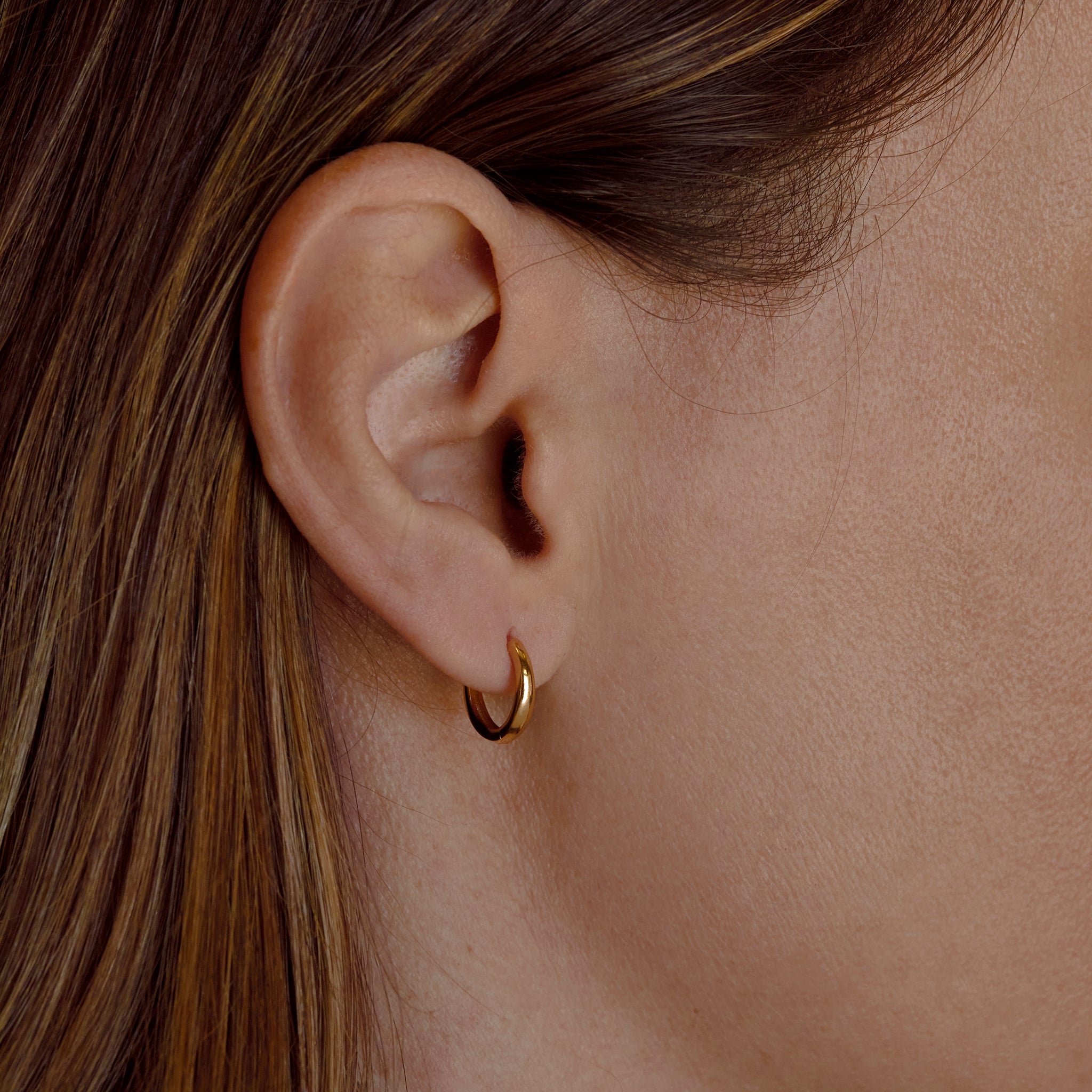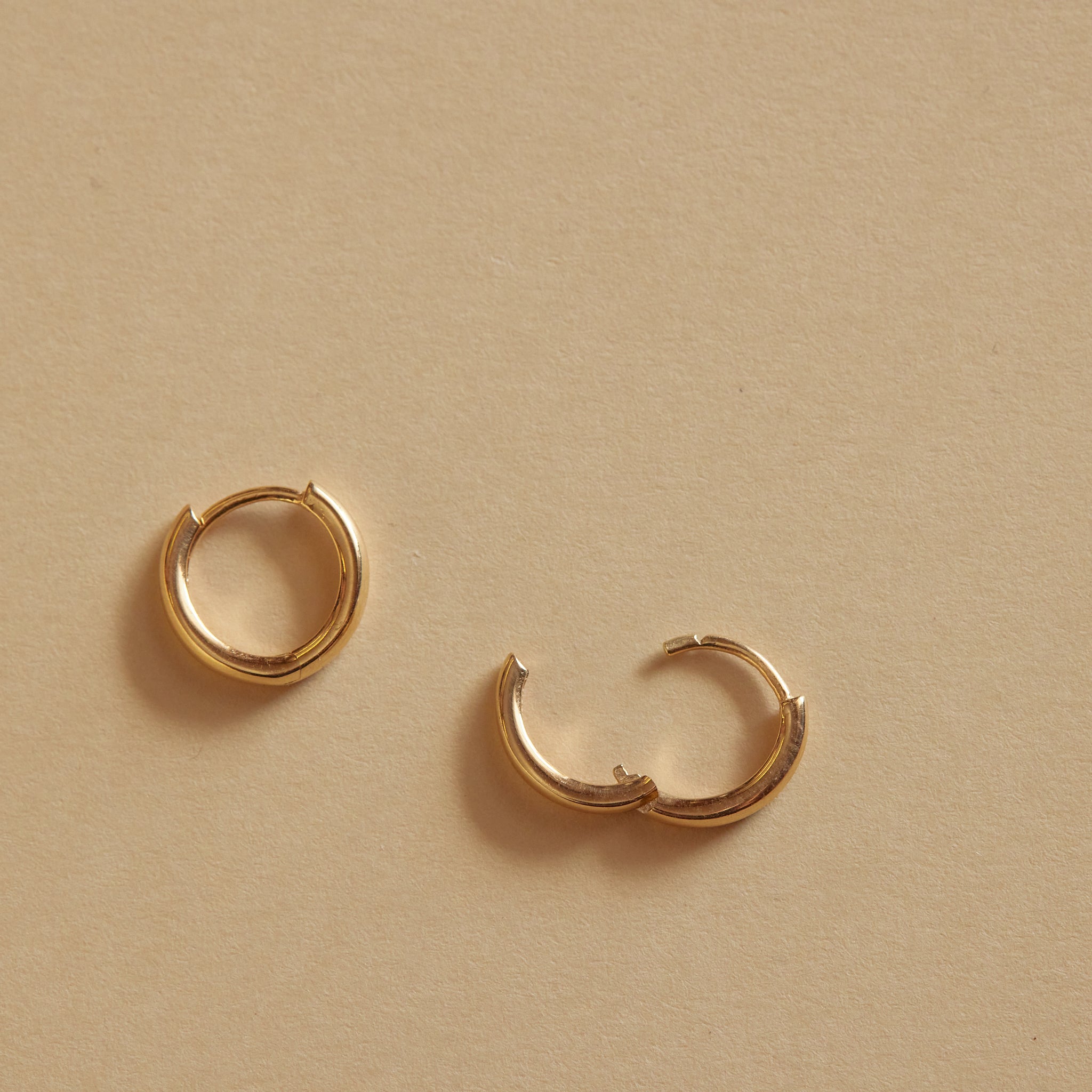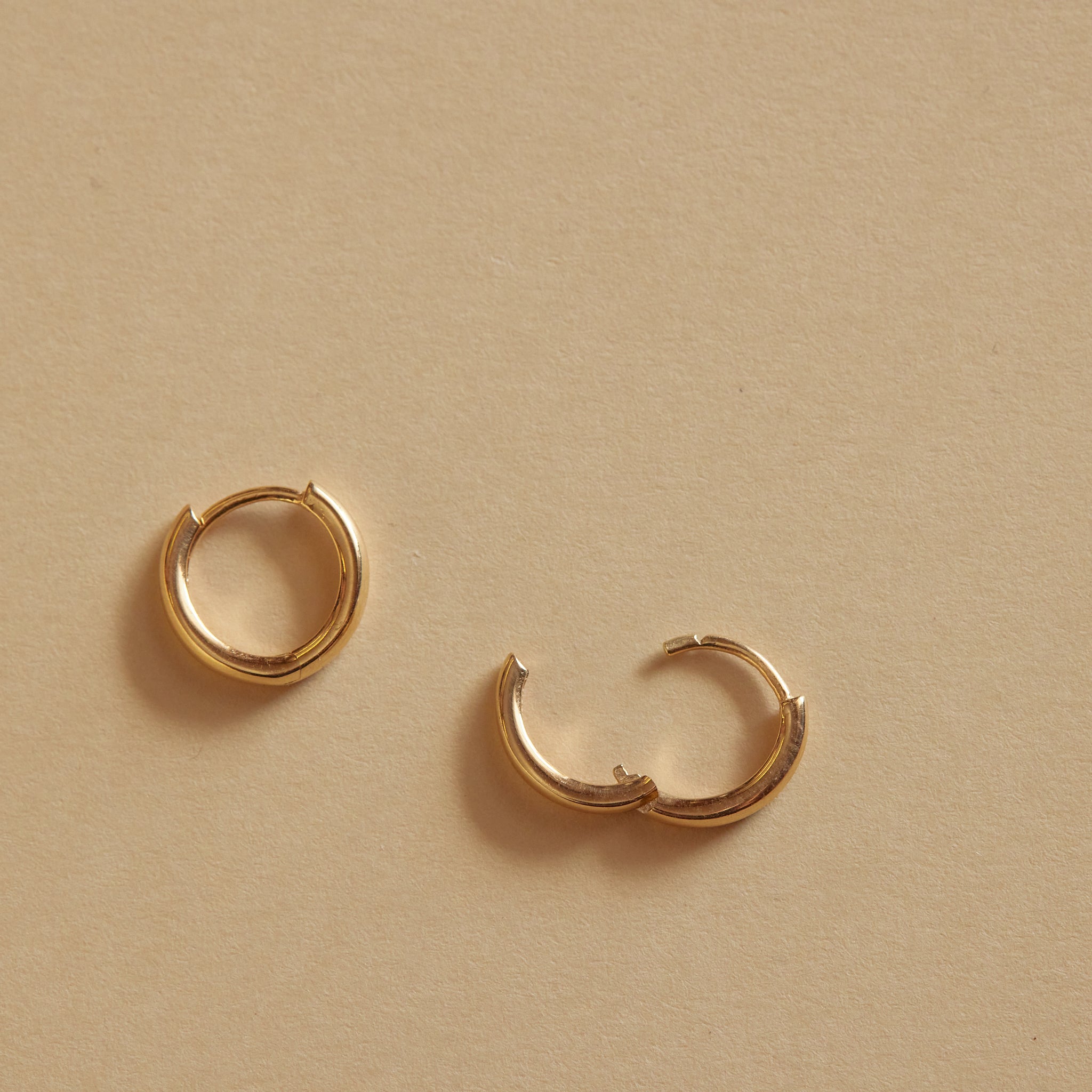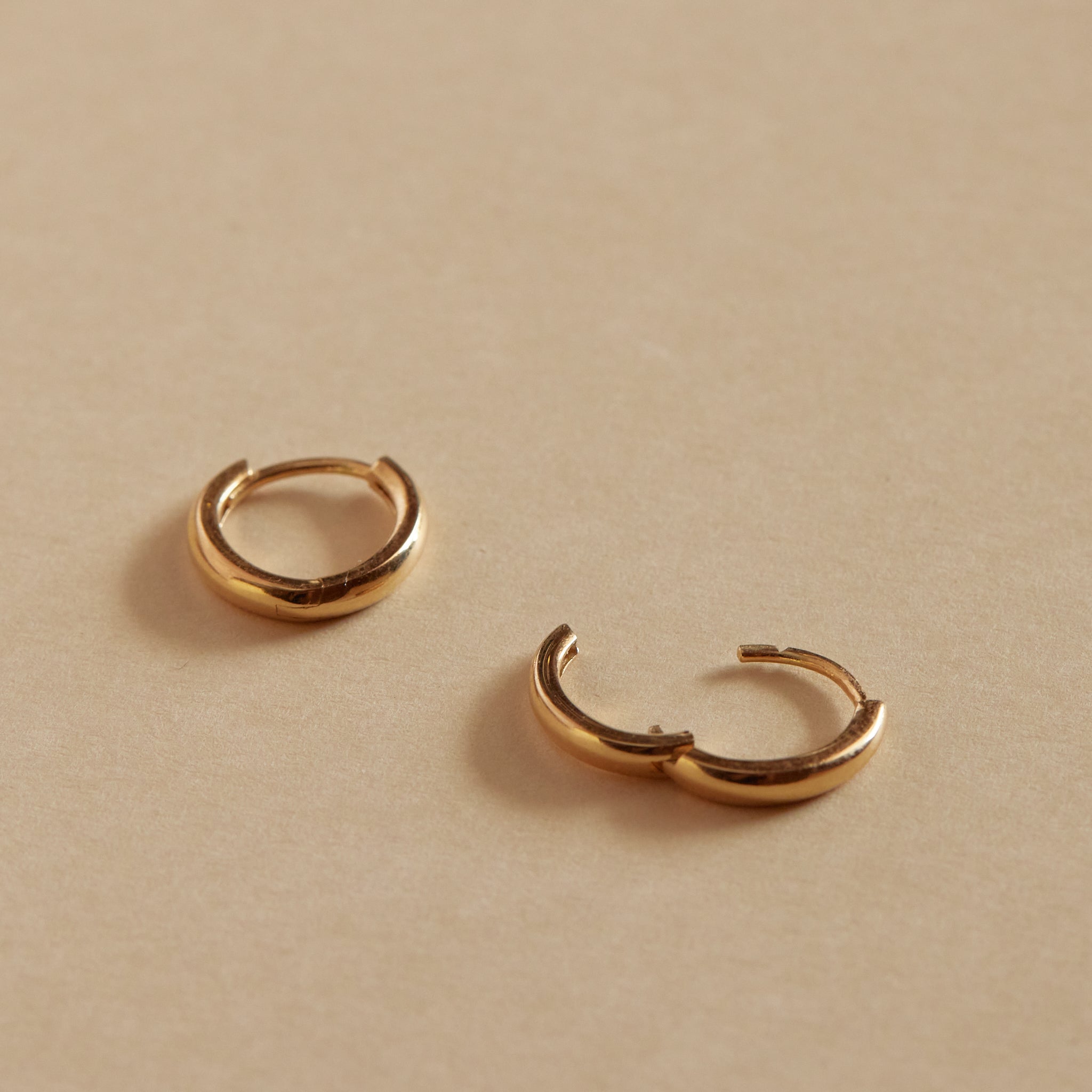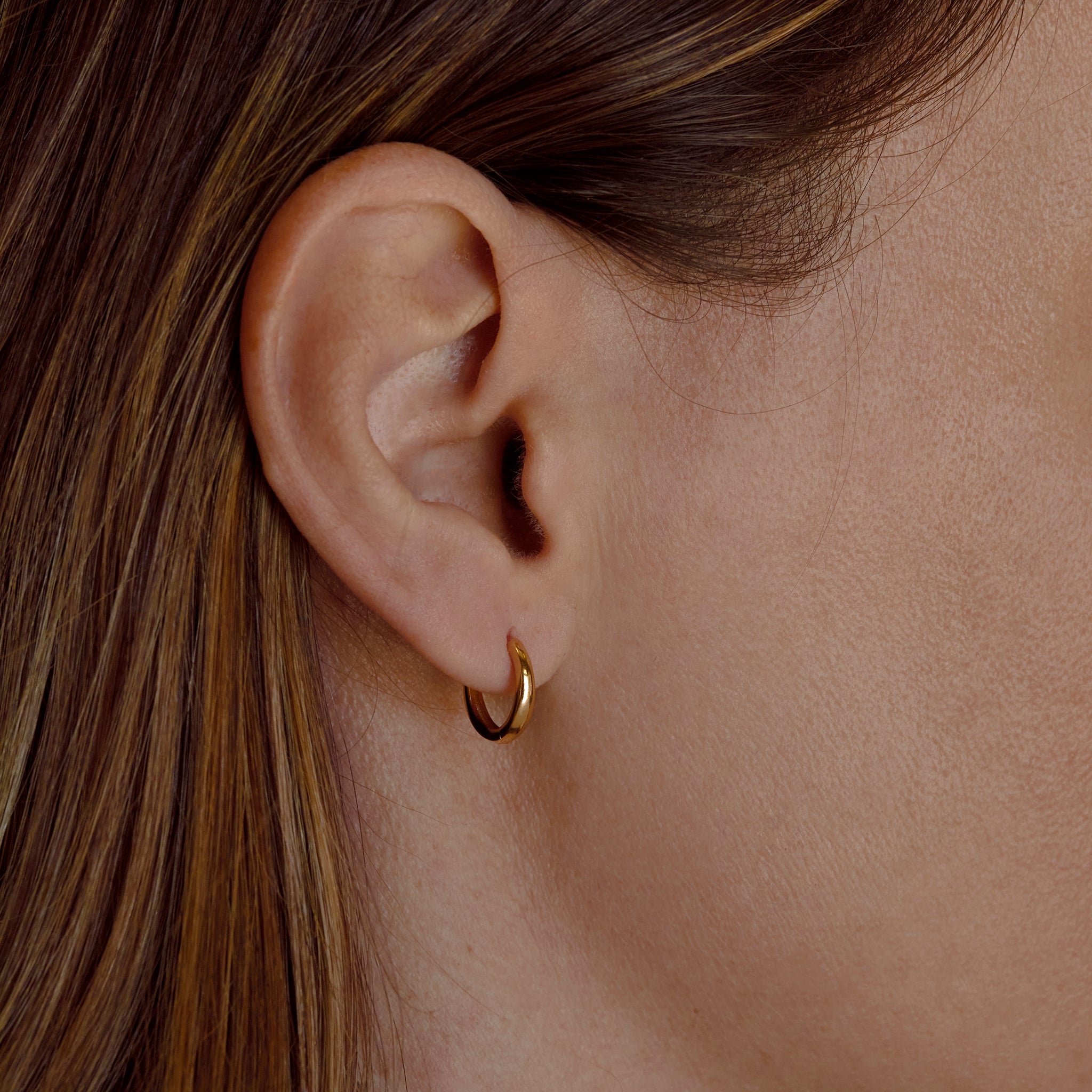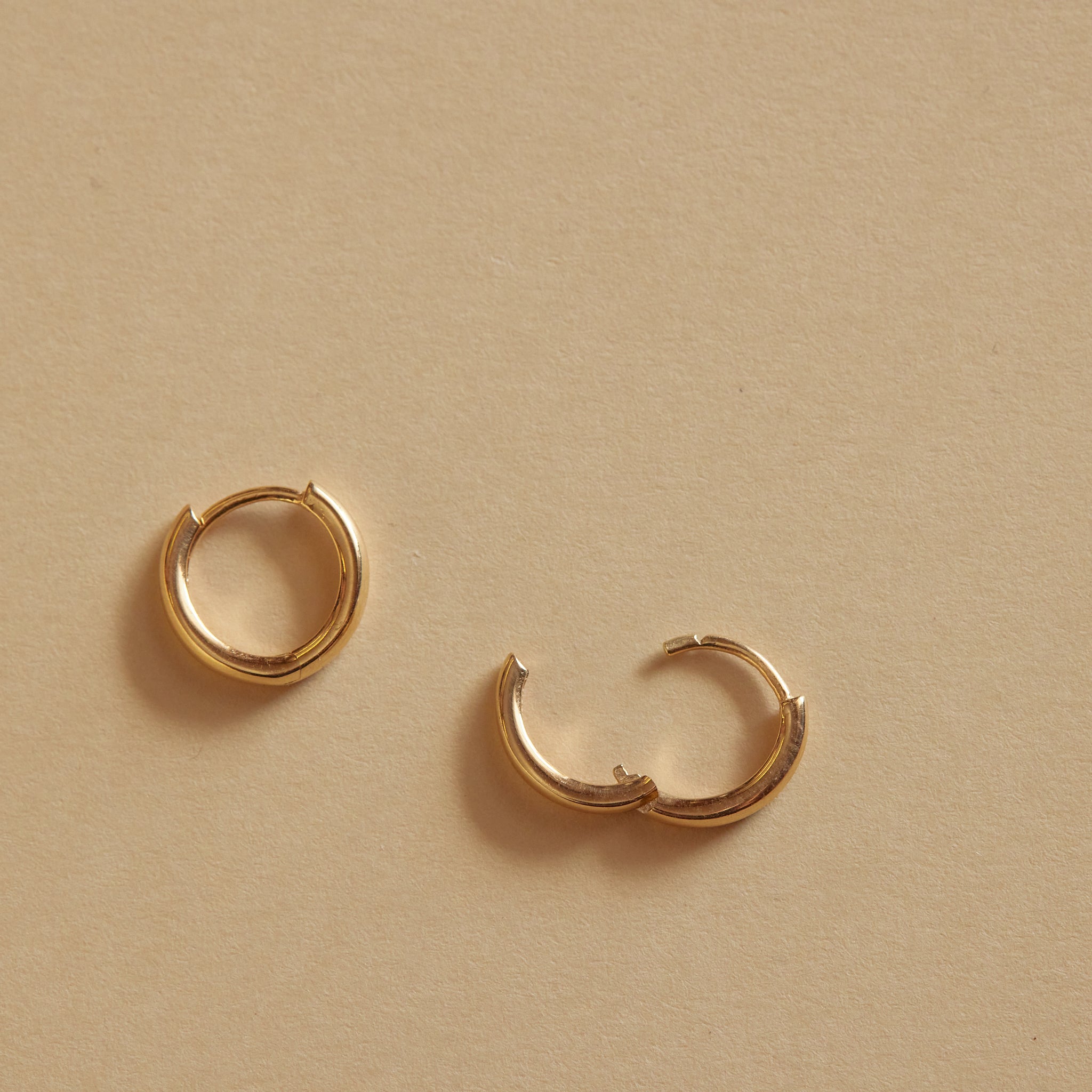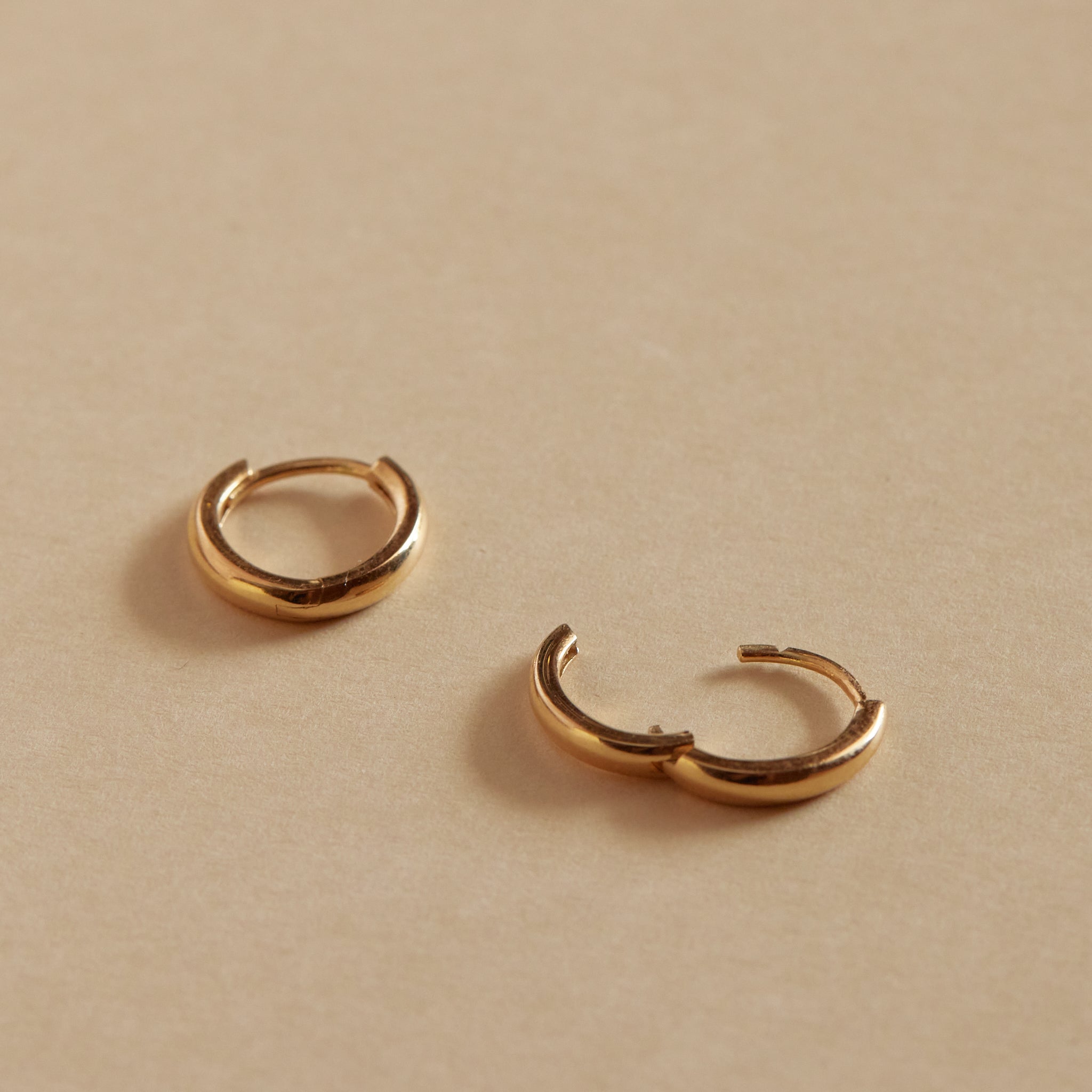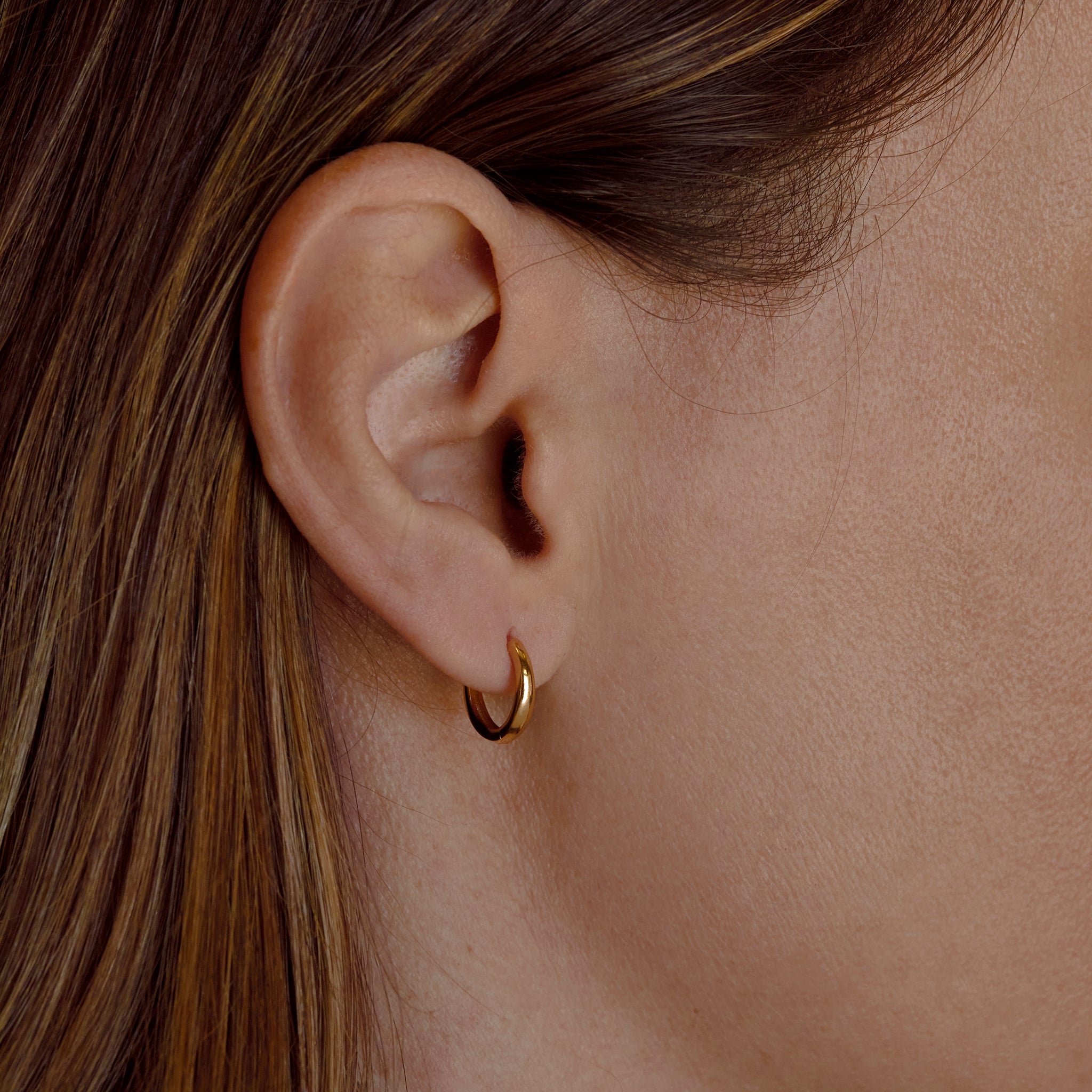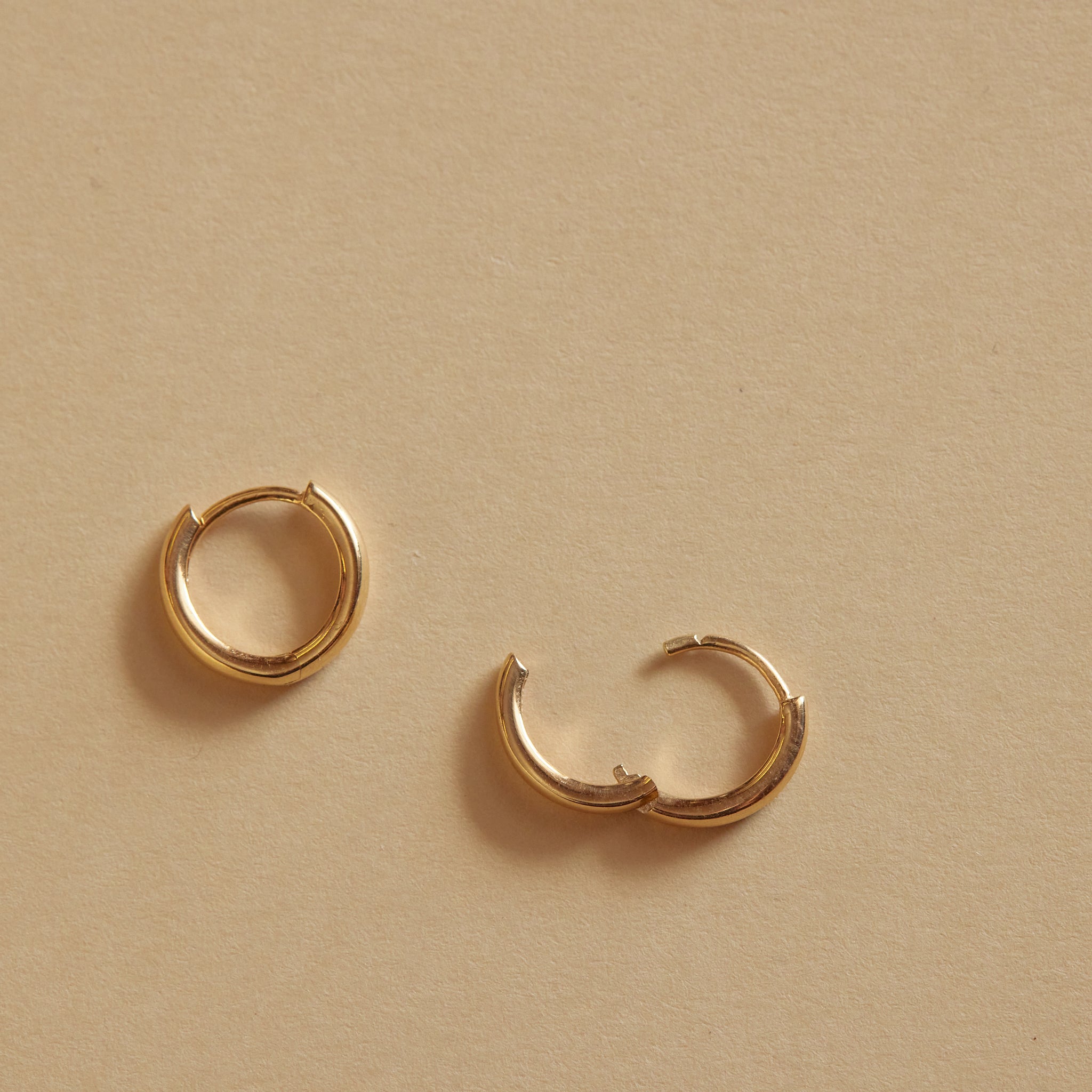 9ct solid gold dainty sleepers
These babies are a modern spin on the classic sleeper that we all know so well. They're slightly thicker, giving them a more contemporary feel and the PERFECT size. 
They click in like a dream and are extremely comfortable, basically perfection! 
outside diameter: 12.5mm 
sleper width: 2.3mm
sleeper thickness: 1.8mm 
LEAD TIME
dependant on stock. 5 - 15 working days 

CARE
If you need to clean your gold jewellery, simply clean it with a soft cloth and a metal cleaning agent such as Silvo / Brasso, a generic jewellery cleaner, or simply hot water, a sponge and soap. For settings you can use a soft bristled toothbrush to get into the small areas. If you are in Cape Town, please feel free to drop it off at our shop for cleaning.