ONLINE ORDERS ARE CLOSED - ALL ORDERS PLACED AFTER 1 DECEMBER WILL BE PROCESSED IN THE NEW YEAR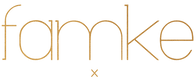 Sterling Silver 3.5mm gents flat band
Manufactured in sterling silver, matte or polished finish.
LEAD TIME

Please note that these are made to order and therefore will take slightly longer, ±2 weeks excluding shipping. 
CARE
In the case of your jewellery tarnishing or becoming dirty, simply clean it with a soft cloth and a metal cleaning agent such as Silvo / Brasso, a generic jewellery cleaner, or simply hot water, a sponge and soap. If you are in Cape Town, please feel free to drop it off at our shop for cleaning.
To avoid necklaces and chains developing a dull appearance, try keeping them away from body lotions and perfumes. 
To increase the longevity of your gold-plated piece, it should be removed when exercising, swimming, and showering. If and when plating does start to fade, give us a call or pop us a mail and we will replate.