ONLINE ORDERS ARE CLOSED - ALL ORDERS PLACED AFTER 1 DECEMBER WILL BE PROCESSED IN THE NEW YEAR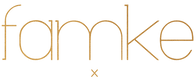 Wide Snake Chain
Available in silver, gold vermeil or rose gold vermeil.
*vermeil is different to standard plating in which the piece is coated in a much thicker layer of gold as the concentrate contains a higher percentage of gold, thus, plating lasting significantly longer before having to re plate. 
*Please select your colourway in the drop-down menu.
Chain length: 40cm and  45cm
LEAD TIME

Please note that these are made to order and therefore will take slightly longer, ±2 weeks excluding shipping. 
CARE
In the case of your jewellery tarnishing or becoming dirty, simply clean it with a soft cloth and a metal cleaning agent such as Silvo / Brasso, a generic jewellery cleaner, or simply hot water, a sponge and soap. If you are in Cape Town, please feel free to drop it off at our shop for cleaning.
To avoid necklaces and chains developing a dull appearance, try keeping them away from body lotions and perfumes. 
To increase the longevity of your gold-plated piece, it should be removed when exercising, swimming, and showering. If and when plating does start to fade, give us a call or pop us a mail and we will replate.