FREE SHIPPING IN SA FOR ORDERS OVER R1500 | SHIPS IN 10-14 WORKING DAYS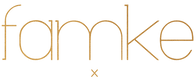 9ct symbolic charms
Manufactured in solid 9ct Yellow Gold or Rose Gold
LEAD TIME

Please allow for a 14 working days manufacturing lead time, this does not include shipping time.
Charm Dimensions:
Lightning Bolt - (h) 6,3mm x (h) 6,8mm Thickness 1 mm
Heart Charm- (h) 6.8mm x (w)7mm thickness 1mm
Moon Charm- (h) 7mm x (w)5,6mm thickness 1mm
Star Charm- (h) 6,3mm x (h) 6,8mm Thickness 1 mm
CARE
In the case of your jewellery tarnishing or becoming dirty, simply clean it with a soft cloth and a metal cleaning agent such as Silvo / Brasso, a generic jewellery cleaner, or simply hot water, a sponge and soap. If you are in Cape Town, please feel free to drop it off at our shop for cleaning.
To avoid necklaces and chains developing a dull appearance, try keeping them away from body lotions and perfumes.