FREE SHIPPING IN SA FOR ORDERS OVER R1500 | SHIPS IN 10-14 WORKING DAYS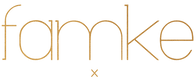 Sanne Cluster - light pink tourmaline
Sanne is a unique feminine cluster for someone looking for something a bit more unconventional. A cluster of moissanite and sapphires are nestled next to a pink  tourmaline giving this ring a completely unique feel. 
Available in 9ct Yellow Gold.
Stone Sizes: 

6.6m x 3.7mm baguette light pink tourmaline, 4.9mm x 3mm oval clear sapphire, 5mm x 3.2mm pear clear sapphire, 2.5mm round moissanite

 

Ring size: K. This can be sized two sizes up or down. 
LEAD TIME
This is an once-off design and is available immediately in the above specified size. 

CARE
In the case of your jewellery tarnishing or becoming dirty, simply clean it with a soft cloth and a metal cleaning agent such as Silvo / Brasso, a generic jewellery cleaner, or simply hot water, a sponge and soap. If you are in Cape Town, please feel free to drop it off at our shop for cleaning.
To avoid necklaces and chains developing a dull appearance, try keeping them away from body lotions and perfumes. 
To increase the longevity of your gold-plated piece, it should be removed when exercising, swimming, and showering. If and when plating does start to fade, give us a call or pop us a mail and we will re plate.